Bluetest test services in detail
Electrical measurements and electrical tests are stalwart companions for your product – beginning in concept stage and reaching far beyond series. They provide indispensable information on properties and production processes.
ASIC development and test development go hand in hand. In the series production, ideal test conditions ensure optimal delivery quality. Successful, durable products require reliable, long-lasting test solutions. Bluetest is your competent partner.
Our Power – Your Success
Bluetests services cover whole product life cycles
Development
Industrialization
Series-Production
Obsolete
Semiconductor Test
Bluetest offers various test services in the semiconductor test field, applicable in different development and lifecycle stages. Test does not only assure the qualitity of your products. Moreover, it helps to improve products and processes continuously.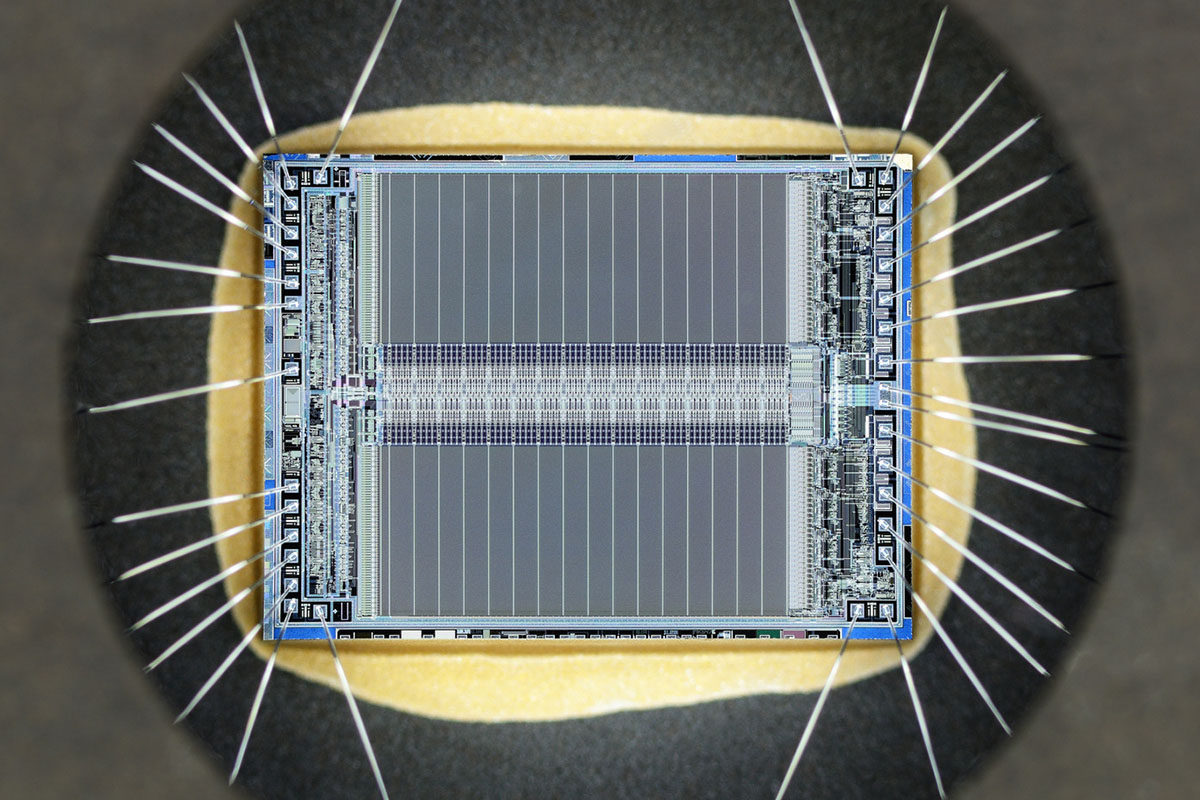 Wafer Test & Final Test
Electrical test of semiconductor devices on wafer and packaged level is the Bluetest core competence, based on experience from 30 years in test.
Our infrastructure and equipment is focussed on
high quality
high throughput
small test time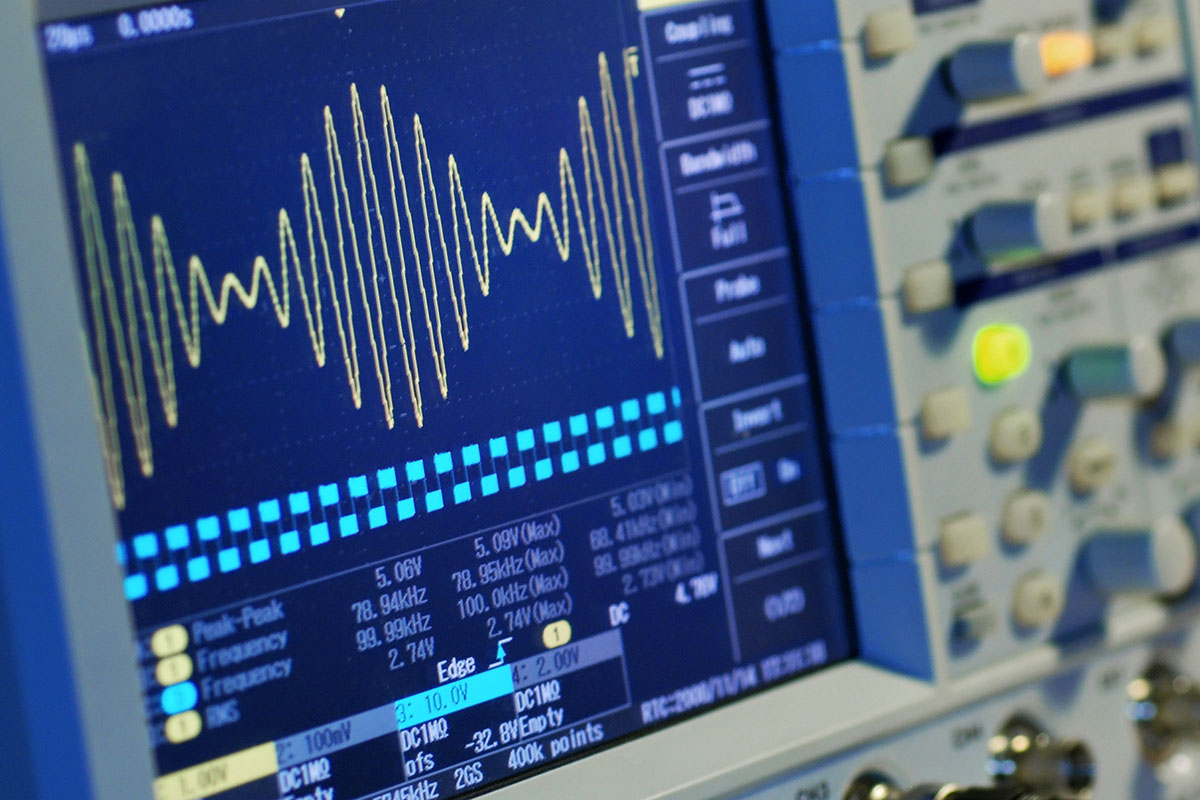 Test data recording
100% recording and providing of test data from wafer test and final test. Customer specified conditioning and analysis.
These are essential indicators about quality of products and manufacturing processes.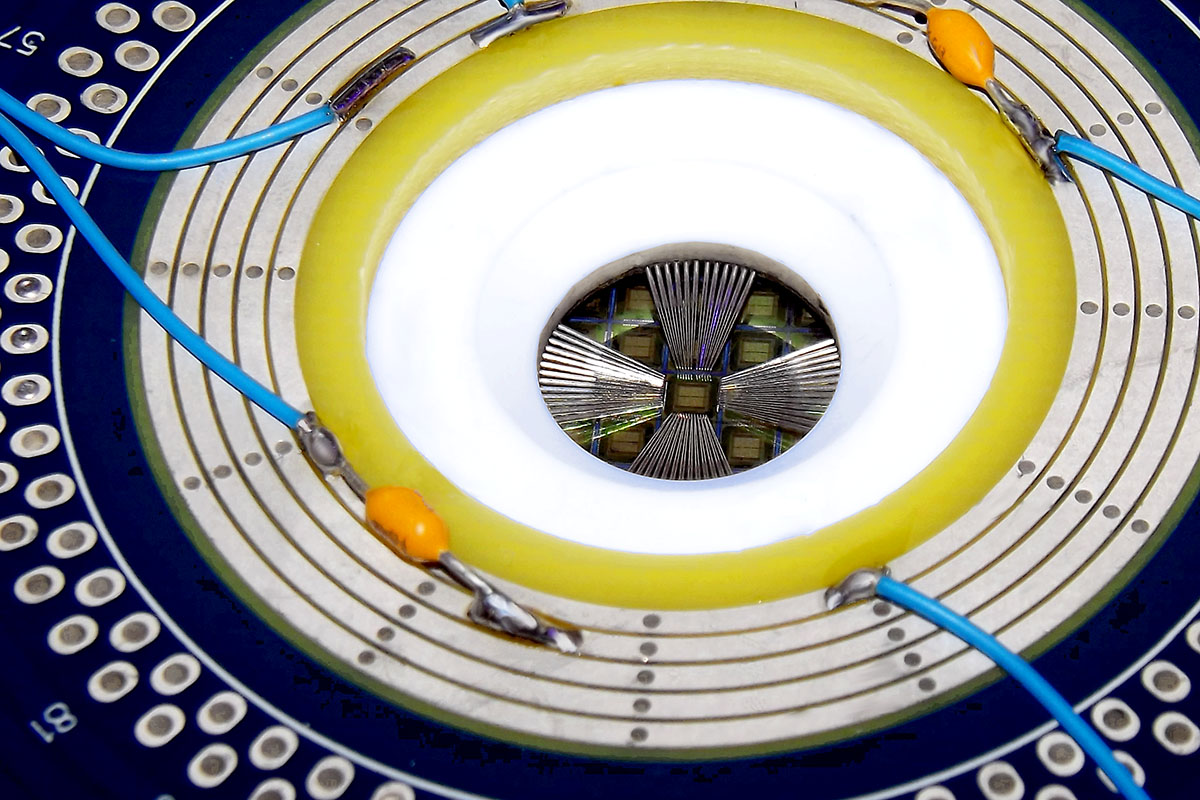 Electrical measurements
Perform single measurements or series of measurements at individual numbered devices in conjunction with:
characterisations
qualifications, screenings
analysis
all kind of test series
Collection and conditioning of device related measurement data.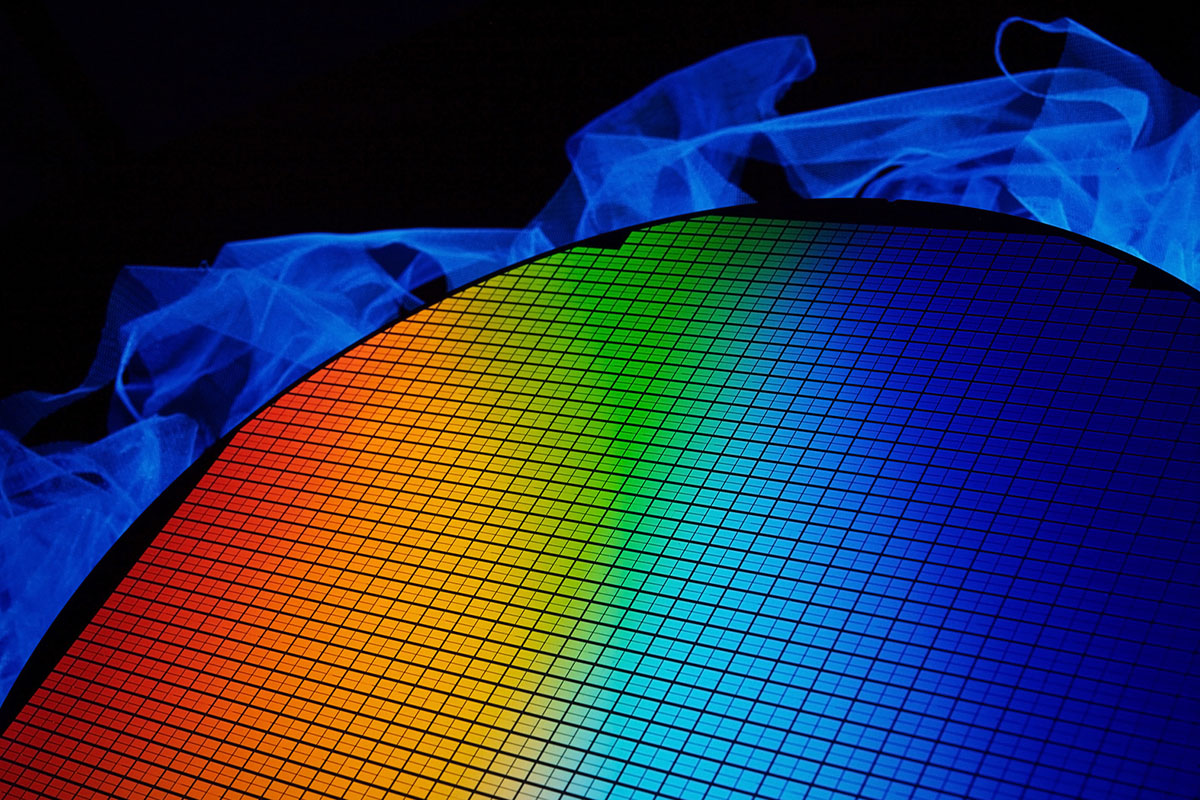 Ramp Up Tests
Test data collected during ramp up helps to gain experience in a systematic way. It is useful for optimisation of product and test related processes.
Special attention should be turned to:
Yield
Test time
Stability
Feedback to Design
Test Support Engineering
The development of an optimal test environment requires good tester knowledge, but even more experience and communication skills in the handling of components and dealing with developers. At Blue test these features come together with a strong quality awareness. The final result is a stable test process with meaningful test results and competent contact partners at deviations.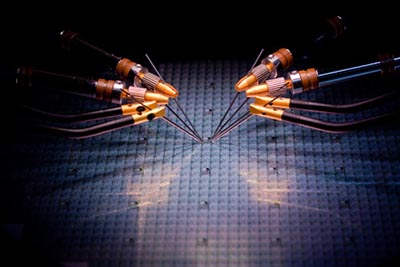 Testsoftware
Implementation of test specification on ATE (Automatic Test Equipment)
The Bluetest Team has experience from hundreds of test projects on various test systems. We know our equipment , the measuring methods and the practical needs of characterisation, qualification and series testing.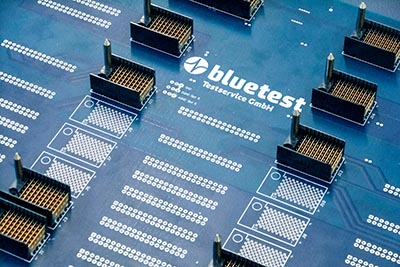 Testhardware
Design, development and assembly of test hardware
Our open and flexible hardware concept allows cost efficient and fast implementations of complex test circuits at high performance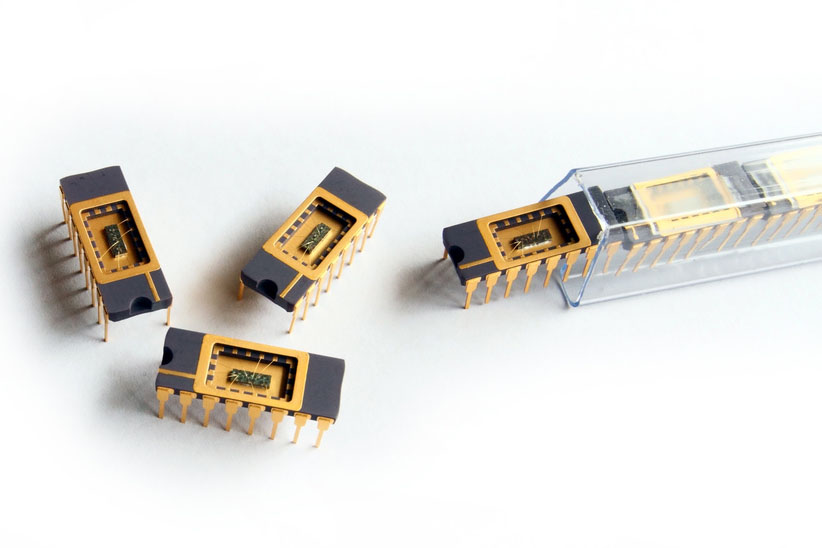 Test Concept
All aspects of  testability and test flow of your device should be evaluated in the early project phase
develop a feasible test strategy
avoid test holes
simplify test by means of design
calculate the risk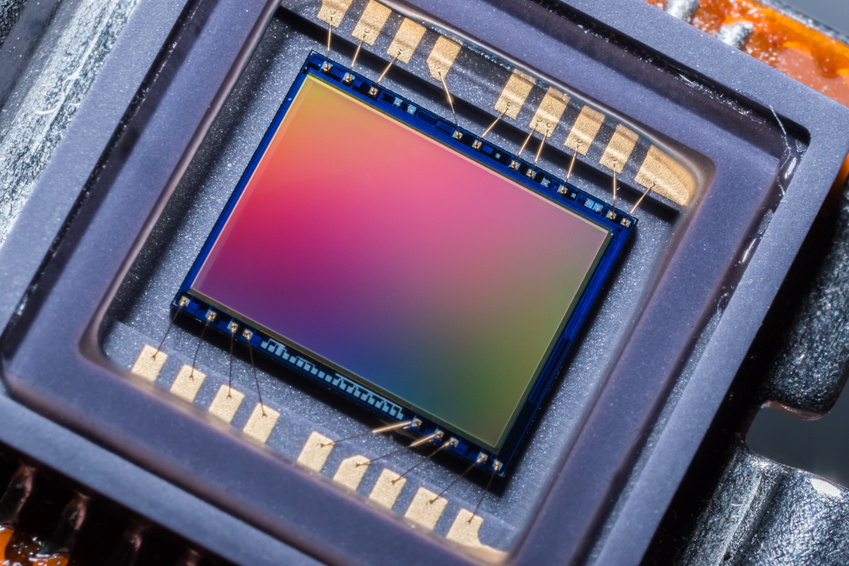 Test Specification
Creation of an essential document with multiple tasks:
agreement of test flow, test conditions and limits
requirement specification for test development
means of communication between design and test engineer
Prototype Test
Prototype test and design validation
Feedback of test results from first samples to designer.
analysis of deviating behaviour
determine range of functionality by variation of conditions
confirmation or consolidation of lab measurements
Electrical Characterization
Measure device parameters and determine transfer characteristics at various conditions
supply voltage
operating frequency
temperature etc.
A characterisation helps designers to gain experience about the performance of the device.
Test Program Optimization
Improvement and optimization of test flow and test program based on data and analyses from pervious test.
In particular as completion of the ramp-up phase.
Main goals:
improve stability of tests
simplify flows
reduce test time
improve test coverage
Consulting
Benefit from our experience.
Remote and on site support of your test development
Analysis and prevention of test weaknesses
Tester training
Troubleshooting
Advice on all matters of testing
Product Support Engineering
Bluetest accompanies your product through all stages of development and manufacturing. Electrical tests are the key function for complex processes with several partners. We take care of the project management of qualifications as well as the coordination of production steps in the supply chain. The results of the electrical tests have both control and monitoring function.
Quality Assurance
Continuous improvement pertains products and manufacturing processes equally. In the cycle Plan-Do-Check-Act electrical tests are included as an essential component.
The interpretation of the data requires solid expertise. The conclusions are based on experience and foresight. As a test service provider, Bluetest is at the same time a quality service provider with high performance requirements. Bluetest demands this on its own processes and services too.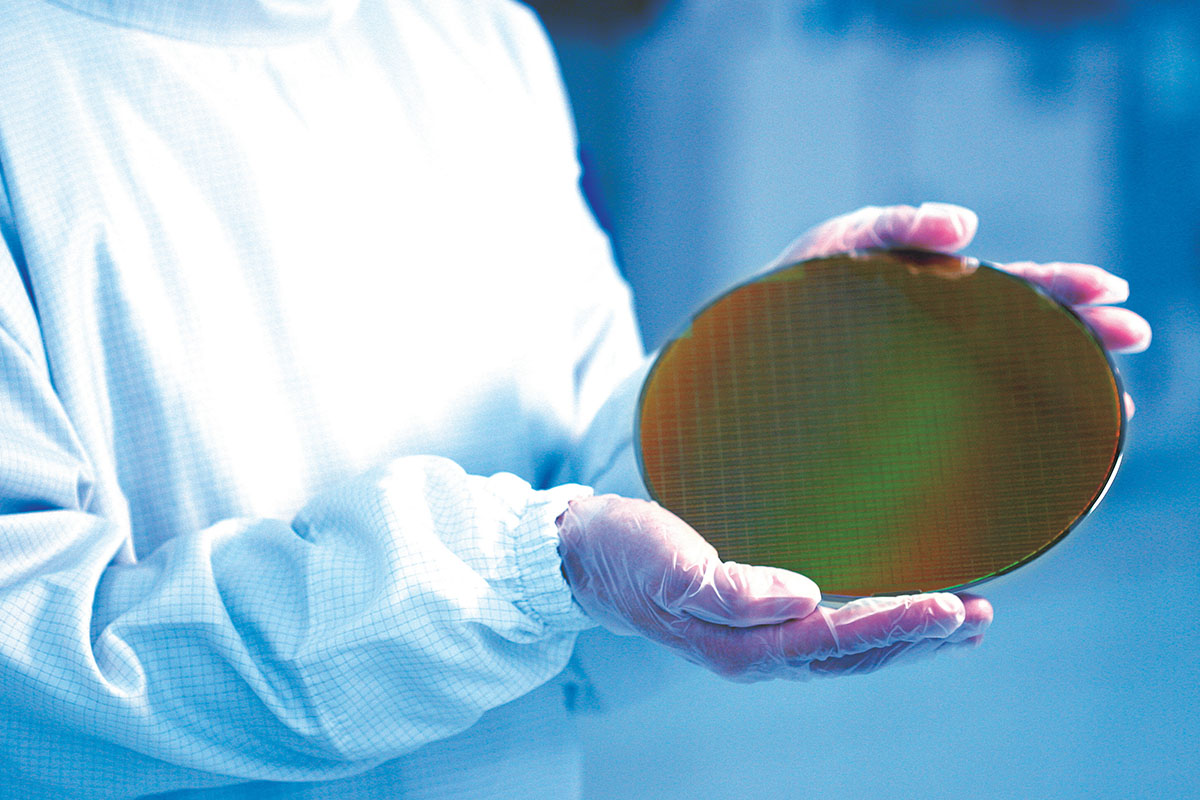 Project Management
At qualifications, screenings and failure analysis Bluetest collaborates with reliable partners who own specific know how and equipment.
If you want to have a single contact person we can take over the management and control of the complex flows which take place at different locations.
Qualification
Screening
Failure Analysis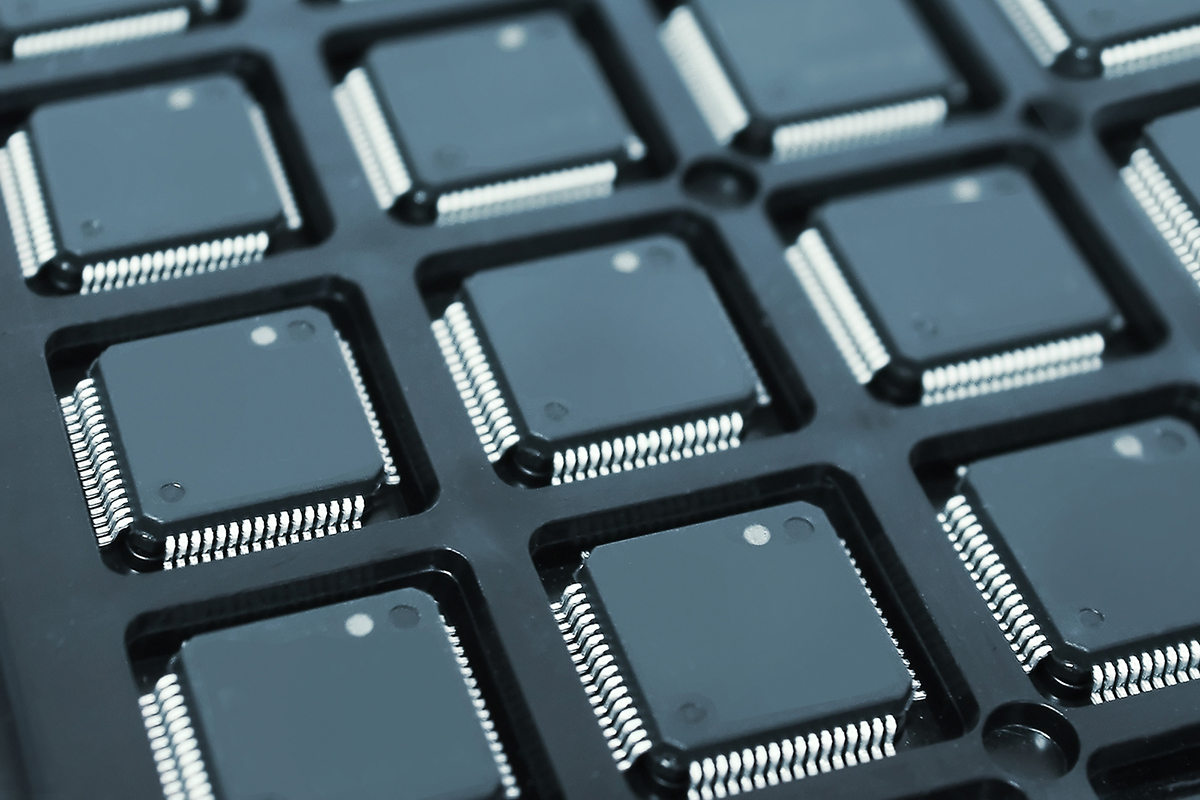 Supply Chain Support
Fabless Design is based on a powerful network of partners.
The Bluetest philosophy of the partnerships (fair) cooperates perfectly. We will guide your product in the best possible way from order to delivery.
Test Data
Electrical tests generate tremendous amounts of data. We ensure the accurate processing and analysis:
Yield statisics
CPk and Histogram reports
MSA – Gauge R&R Studies
Post Processing: What-If + PAT
parametric wafer maps
Documentation
Collection and adequate presentation of results from analysis, screening or qualification.
Documentation is an essential proof of reliability or ability of your product. Informational value, completeness and form of the documentation are of particular importance.
Particularly sophisticated products obtain our CoC (Certificate of Conformance) after passing the test.
Our requirements for test results and documentation: The TripleC-rule – Complete, Coherent, Comprehensive.